About Us

Our Mission
Prepare our students for success in this life and the Hereafter by providing them with exemplary education based on Islamic morals, values, and the highest academic standards.
Our Vision
Pioneers Academy (PA) will be recognized among the top educational institutions of its kind providing exemplary education based on Islamic morals and the highest academic standards. This vision will be embodied in each Pioneers Academy graduate who will have acquired strong Islamic beliefs and practices, demonstrating model behavior and character.

Graduates will have the academic grounding, confidence, and the skills to meet life's challenges and relate to others with respect, tolerance, and understanding. They will be knowledgeable enough to be critical and creative thinkers. PA graduates will be ambitious and influential enough to become productive citizens and leaders within their communities, demonstrating their Muslim-American identity.
Our Goals
• Providing an academic program that promotes excellence, builds curiosity, and creates ambition
• Creating an atmosphere where logical reasoning and independent thinking are enhanced
• Incorporating a learning environment that involves exploration, discovery, and discussion
• Guiding students to become productive citizens with leadership, responsibility, and integrity
• Instilling in students the self-assurance and discipline required to reach excellence in all endeavors
• Developing competence in public speech and creative writing
• Broadening cultural awareness by fostering an appreciation for art and sports
• Establishing social skills through peer and adult interaction emphasizing mutual respect and trust
• Fostering responsibility to God, society, and the environment
• Teaching students the Arabic language as a means of communication and understanding the Quran
• Guiding students to use quranic principles and moral strength in their daily lives
• Developing God consciousness and using prophetic examples as a model to be emulated throughout life
Our Values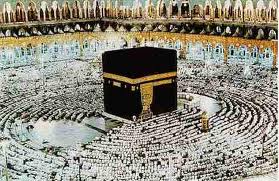 We teach each and every student values that will enable them to strive for excellence. Our aim is to build a strong foundation for your child in morals and ethics which will help them become both leaders and active members of our community for the future.